Beer Festival Round-up
Despite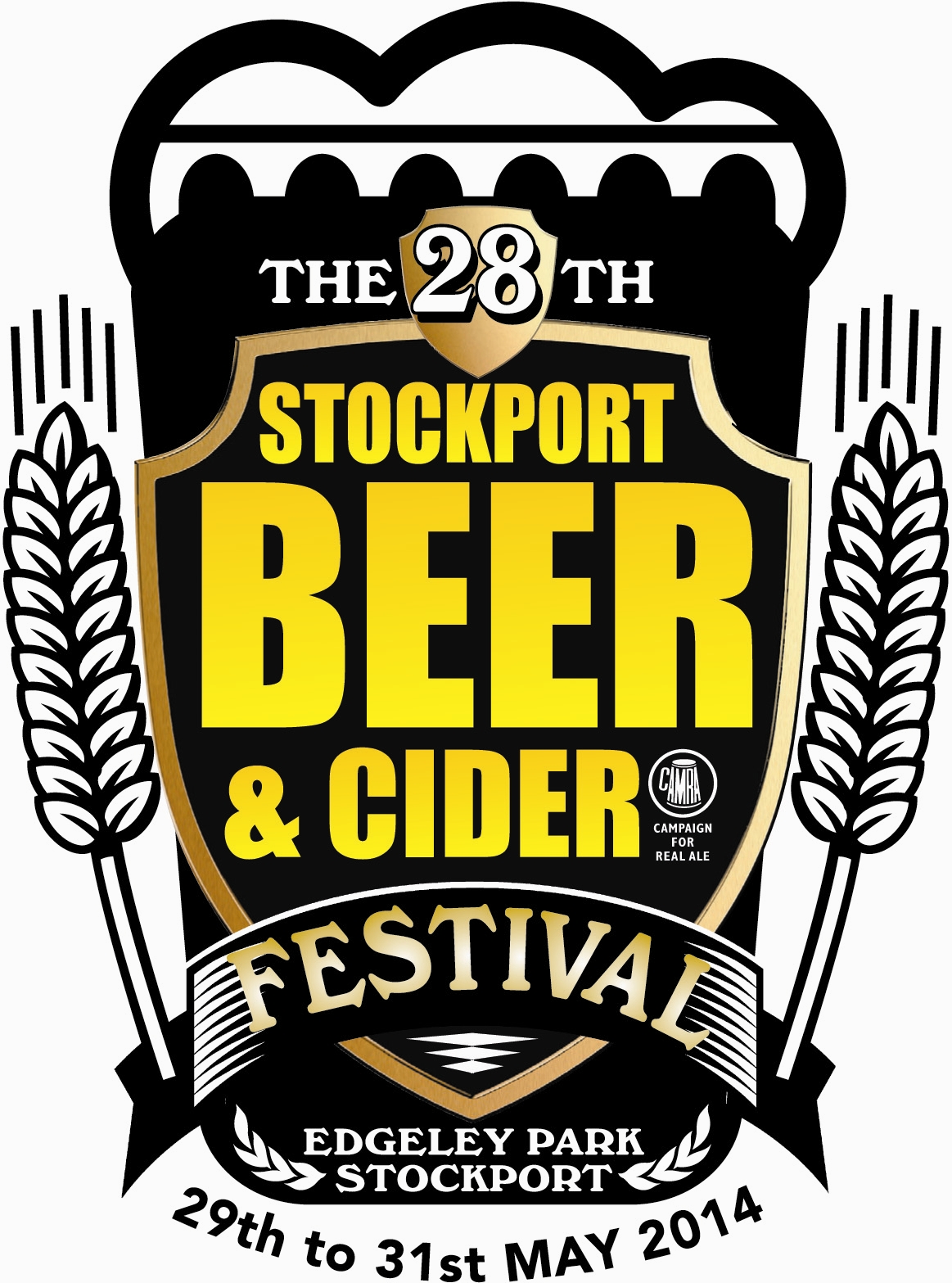 a small drop in attendance, this year's Stockport Beer & Cider Festival was a big hit with local drinkers with about 4,500 through the doors over the three day event. Between them our customers drank in the region of 15,500 pints of beer and 3,800 pints of cider and perry. The bottled beer stock almost sold out, too. So all in all we are pretty happy with how it went.
One of the big hits was Bar Nouveau featuring 12 brand new beers. After some technical hiccups on Thursday night demand for these beers was high and this bar sold out on the Saturday night. Bar Nouveau will be back next year with another dozen debut beers. Other highlights included beers from the new Stockport Brewing Co. and the return of a legend - Dobbin's Yakima Grande Pale Ale, brewed at Conwy Brewery.
This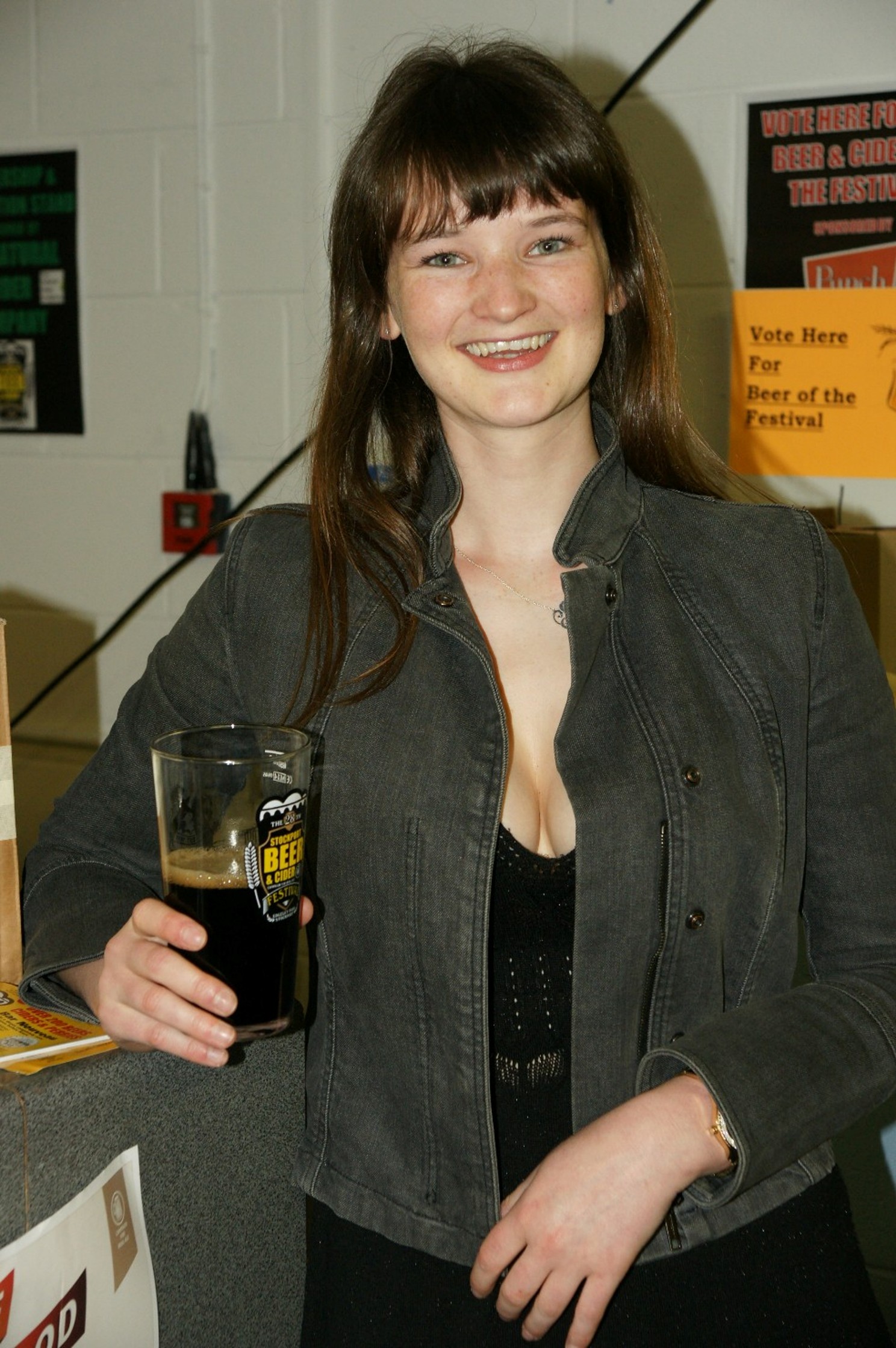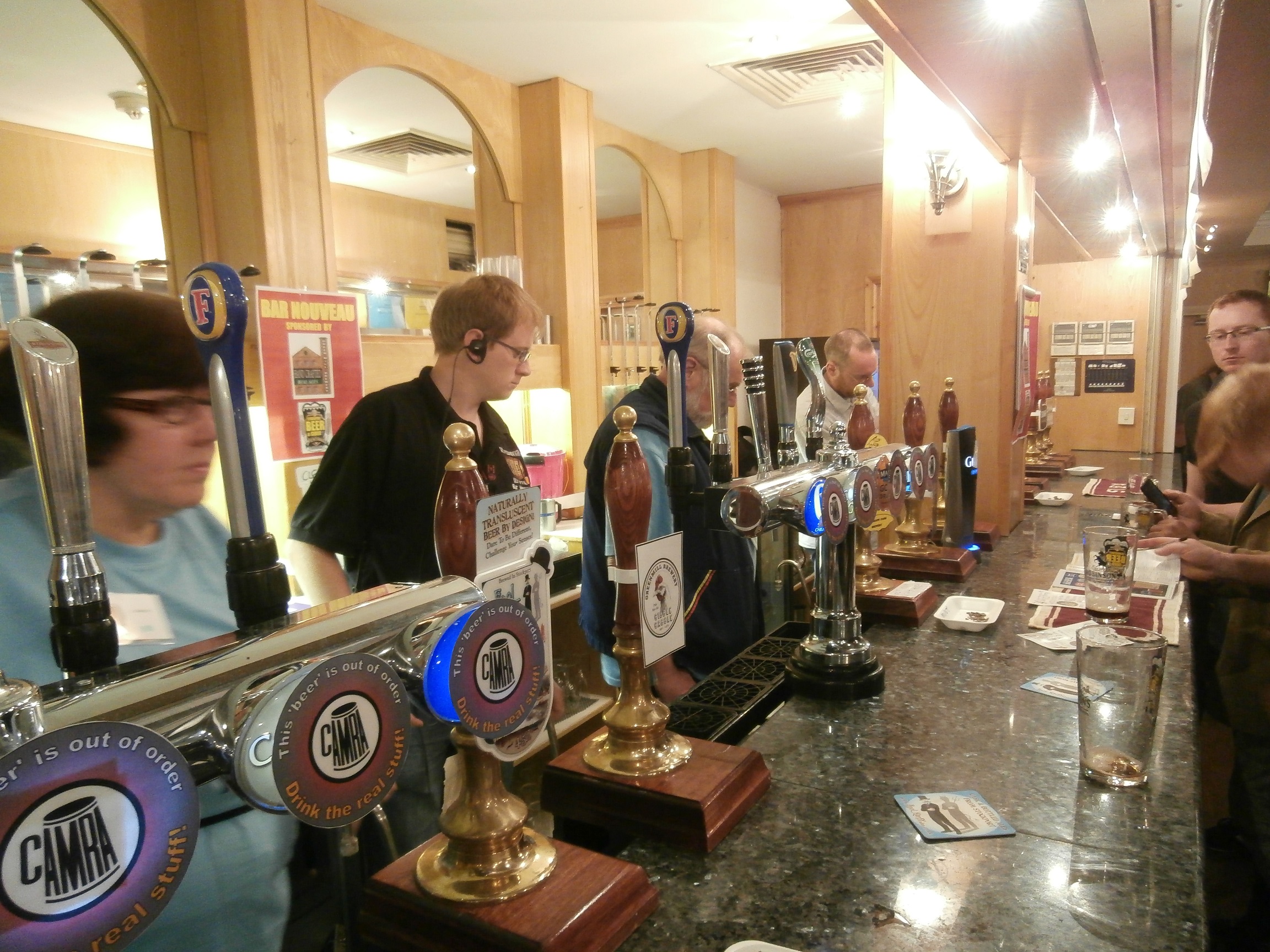 year we signed up 67 new members of CAMRA which is good, too. Included in that number was the 1,400th member of Stockport & South Manchester Branch who is Siobhan Gibbons from Heaton Mersey (pictured right). Siobhan was presented with a small hamper of beer to mark the occasion. Welcome to CAMRA!
One of the highlights of the Festival is the voting for the beer, cider and perry of the festival. Voting for Beer of the Festival marked a break from the past - all this year's winners were blond beers while in the past dark beers have often featured strongly. All the winners were local, too.
The winning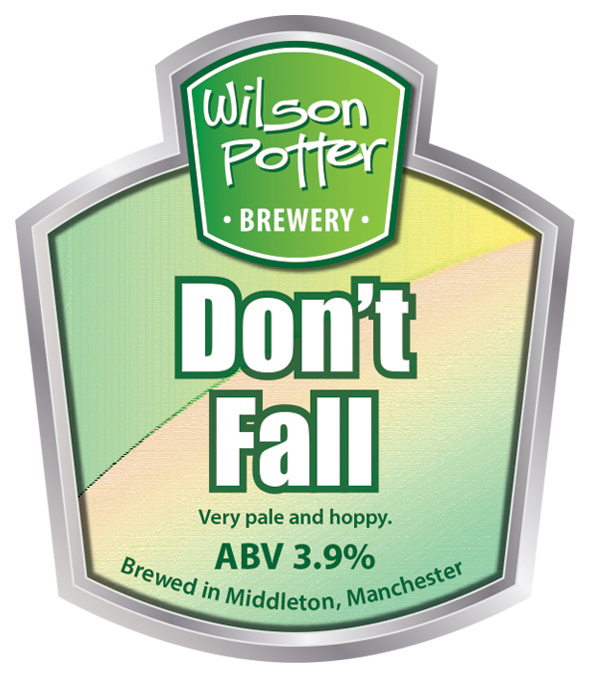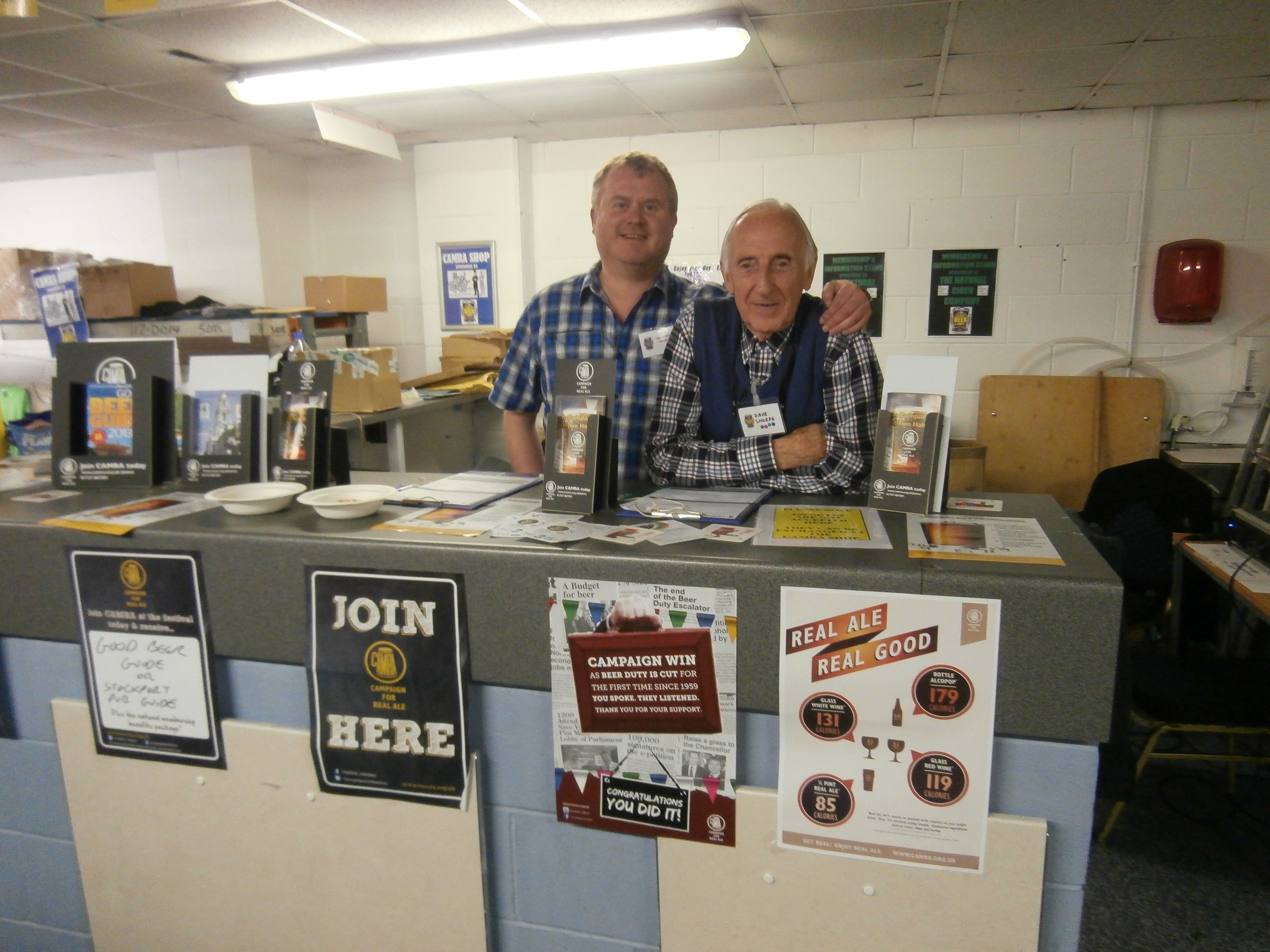 Beer of the Festival was Don't Fall from the Wilson Potter Brewery in Middleton. This is a superb pale and (very) hoppy session beer at 3.9%. The runner-up was very close to home - Risky Blond from Stockport's Fool Hardy Ales based at the Hope Inn on Wellington Road North. This is the first award for brewer Martin Wood and he is suitably pleased. Bronze went to Ticketybrew of Stalybridge for their Blonde. This is a blond beer with a twist as it is brewed using Belgian yeast giving a distinctive and delicious taste.
The cider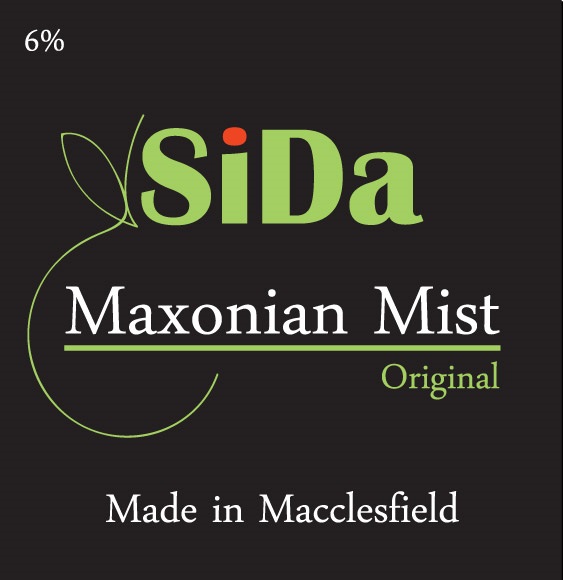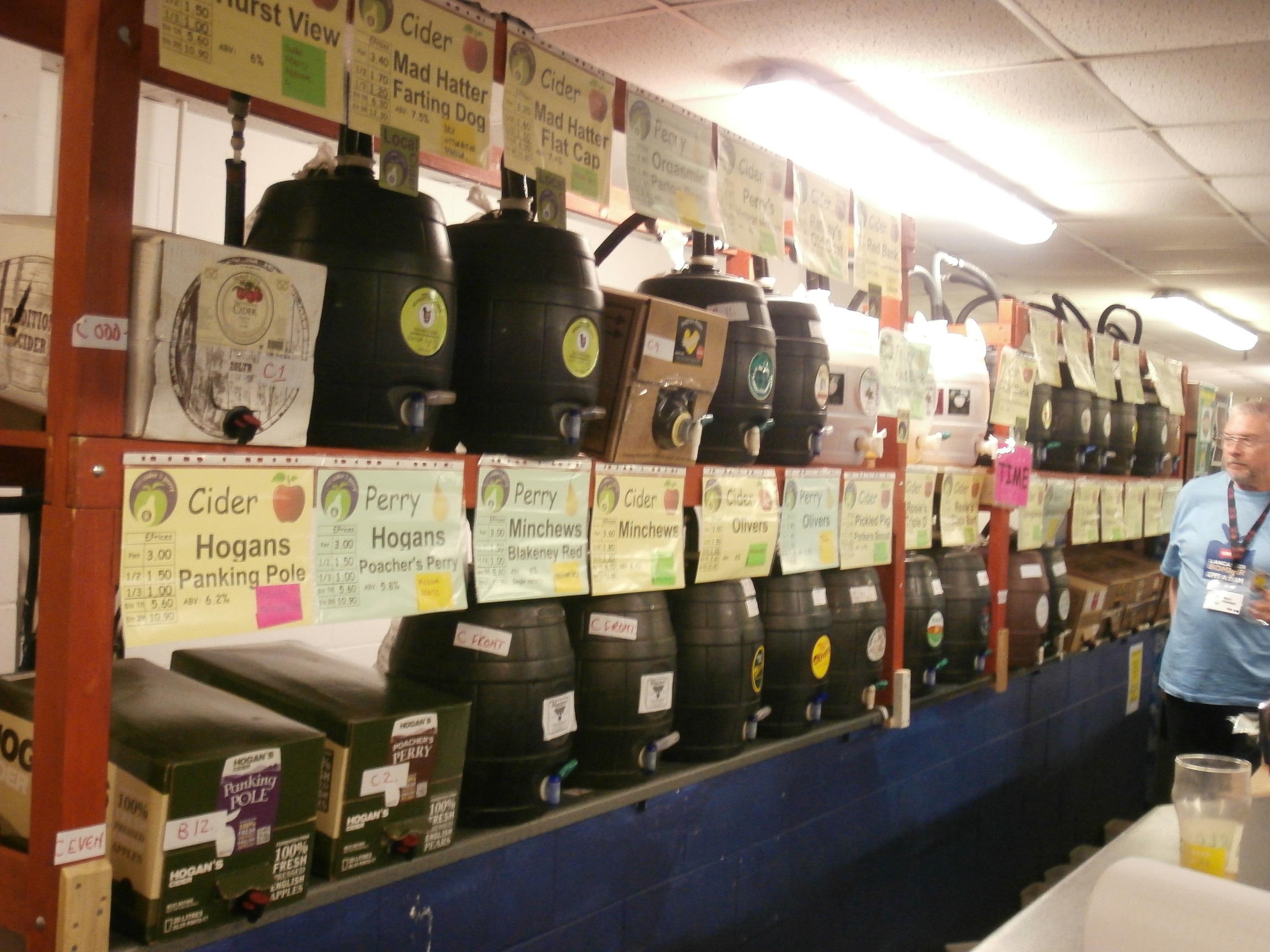 and perry voting was the usual tight race with many excellent ciders and perries to choose from. This year the Cider Bar was also one of the first to use a new system to cool the cider down to cellar temperature which seems to have been a success. Perry of the Festival went to one of the UK's best perry makers, Tom Oliver. Why he's not won here before we don't know but at last justice has been done.
While Tom Oliver is based in Herefordshire, the winning cider maker comes from near Wrexham - not part of the world usually associated with cider making.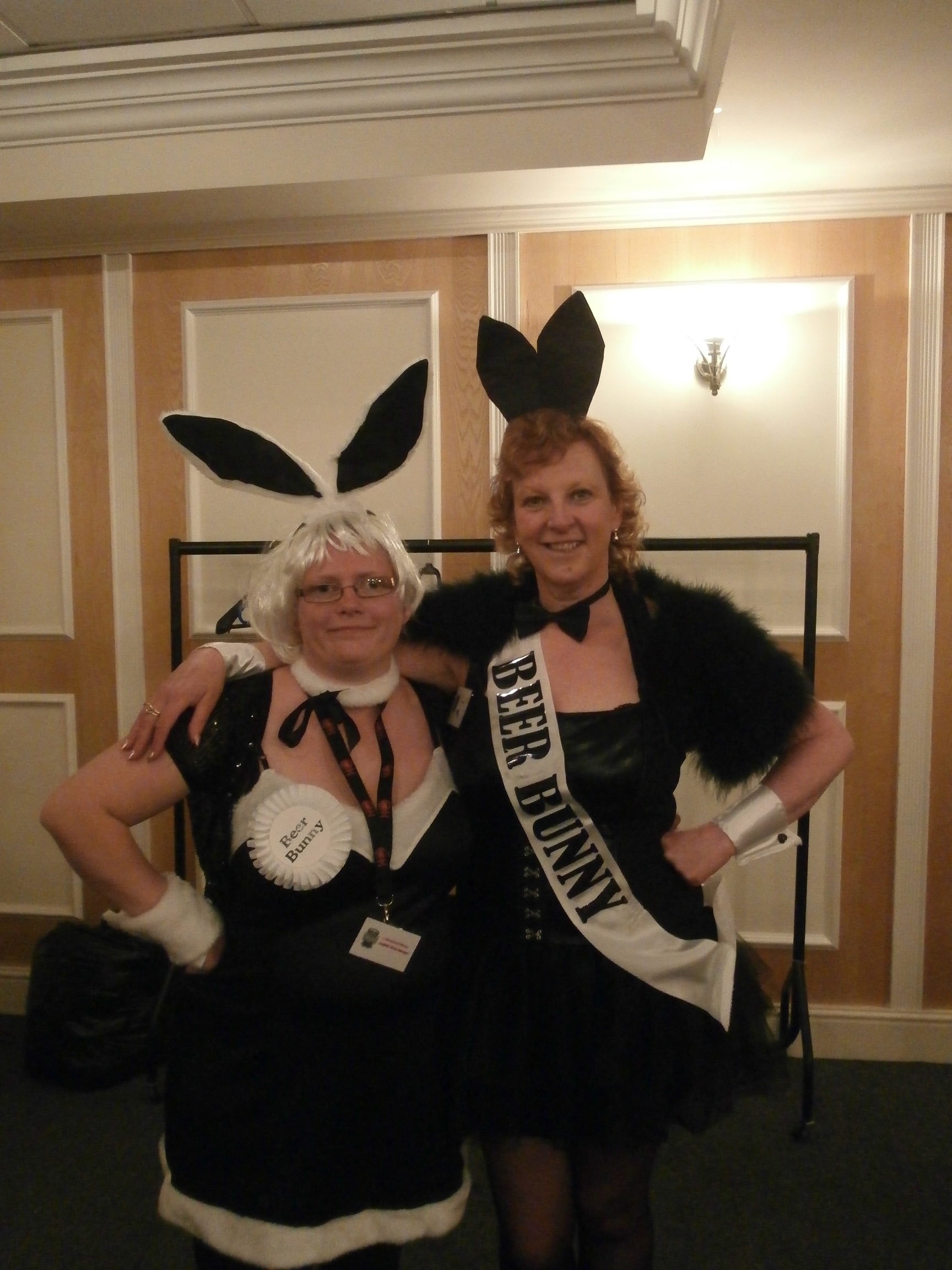 Rosie's Cider is made by Steve and Nicola Hughes who win with their Black Bart Cider. Lastly an award was made to the "Best Newcomer" and here the winner was SiDa's Maxonian Mist from the new Macclesfield based makers.
Congratulations to all our very worthy winners! Presentations will be made to all three in due course with Fool Hardy due to get their award on 10th July. Look for news of the other awards in Opening Times or the Stockport & South Manchester CAMRA website.
Beer Scoring - Why it is important
If you don't score the beers you drink, when you visit the pub, how can we descide which are the best pubs in the branch area?
We use these scores to help in selecting the pubs for the GBG
Use CAMRA's national online voting system here (CAMRA membership required). Alternatively a score book can be obtained from, and then then returned to, our pubs officer
Join our lively discussion group
Would you like to sign up to the Stockport and South Manchester Yahoo discussion group where you will recieve news and updates about branch activities?
Topics of wider interest are also aired, ranging from names/locations of former pubs to the merit of serving beer using air assisted pumps!