We are on the move!
No we are not suddenly going to become the South Manchester and Salford Branch (or similar) but the website is moving to a new site.
The new site is still being constructed and has a different layout, so some favourites may not be where you first think. If you find an important page has been left behind please let the webmaster know [it may have been transferred but given a new title/description!] The new site is:
If you have any favourites saved please update to the new address above as search engines, eg Google, will continue to give this as the branch website for some time.

This site is not being updated with such as event details
The Google diary is accurate, but the full description of such as Staggers or Weekday Wanders are only on the new site.

Winter Warmer Wander available here
Welcome to the Stockport and South Manchester CAMRA Branch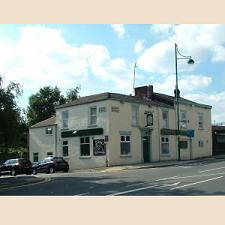 We are a very active branch of some 1,550 lovers of pubs, beer and cider drawn from the south of Manchester and most of the old county borough of Stockport. For full details of boundary see the Area section of the About us tab by clicking here.
When the branch was originally formed in the Printers Arms in January 1974 it was initially known as South Manchester and covered a much larger area than current. Originally it also covered what are now the boroughs of Salford, Trafford and even as far as Warrington! Because we jumped the gun slightly, the Urban District Councils of Marple and Bredbury were not included, as they only became a part of Stockport three months later when Greater Manchester was formed in April 1974. This accounts for the anomaly of the Stockport & South Manchester Branch not covering the whole borough of Stockport! Then again, calling ourselves West & Central Stockport and South Manchester would be a real (if accurate) mouthful.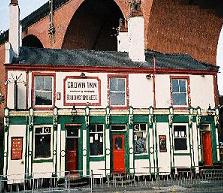 Our activities vary from social outings to beer festival, through regular monthly consumer surveying (better known as a Stagger) and Wanders, to campaigning about endangered beer types. For more information click here.
Fancy yourself as an ace reporter? Why not help with our award winning magazine Opening Times. With at least 16, and often 24 A4 pages of copy required articles are always welcome. More details here.
Diary of Events
Here is the current "live" Stockport and South Manchester CAMRA Branch's Google diary. The diary of events is now getting back to a near normal schedule.

If you wish to open it as a separate window click here
Pub of the Month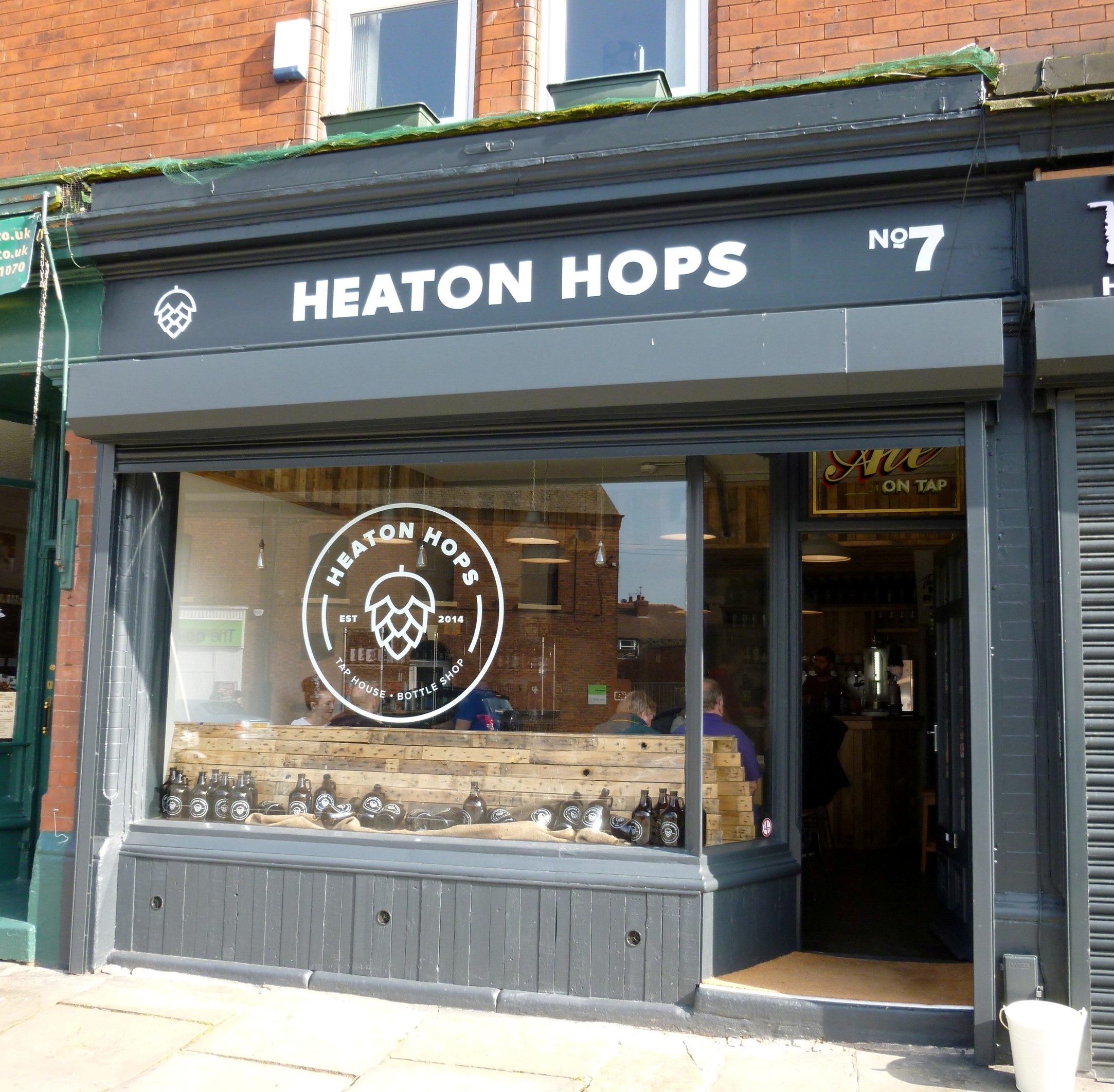 With around 400 pubs to choose from in the Branch area, to be chosen for this award a pub has to have done something outstanding.
A number of contenders are considered, with a winner emerging after, a sometimes exhaustive, selection process. That is the hard part over, now to the presentation of the award. This takes place (usually) on the fourth Thursday of the month starting at 8pm.
Presentation of the Stockport & South Manchester CAMRA Pub of the Month for August 2023 is to the Heaton Hops on School Lane in Heaton Chapel and the certificate will be presented from 8:00pm onwards on Thursday 24 August.
For a fuller description of why this pub is Pub Of the Month read the full article.
Winter Warmer Wander returns for 2023
Winter Warmer Wander will run from
Friday 17th November 2023 until
Saturday 30th December 2023
We will be running Winter Warmer Wander again this year, the first time for three years. Full details are still being formulated but will broadly be the same as in previous years, that is:
Visit one of the participating pubs.
Drink a pint or half of one of the following styles of beer: Stout, Porter, Old Ale or a Christmas Ale
Collect a sticker and affix it to your sheet
Repeat until enough stickers have been collected
Full details will be available here when finalised as well as appearing in the November/December issue of Opening Times.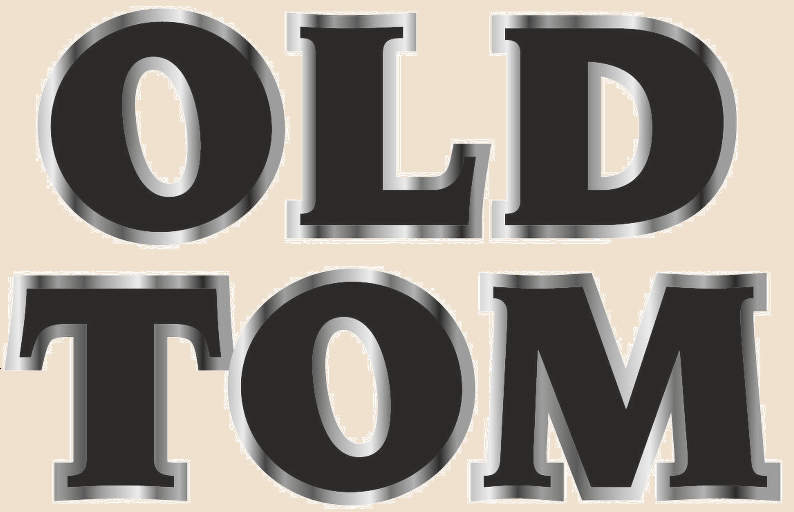 We are grateful to Robinsons', brewer of the world beating Old Tom, who have offered to sponsor the event.
Thank you
September Weekday Wander — Up in t'hills
11:30 Wednesday 6th September, Manchester Victoria
This month we are off up into the hills, where we can partake of grand views across Littleborough, that is if the weather is fine. Otherwise we might be stuck in the clouds with nothing but sodden sheep to stare at. Make sure your attire matches the conditions, be it sombrero and shorts or sowester and thermals.
As people will be traveling from different directions, our meeting point is Manchester Victoria for the train to Leeds, with ourselves alighting at Littleborough. Once off the train we have a 10 minute wait for our next transport, conveniently adjacent to a thrifty butty shop (sandwiches typically £3). Taking advantage of a useful bus, we will be whisked up the A58 to alight at the top of the hill right outside the White House.
Originally built as the Coach and Horses in 1671,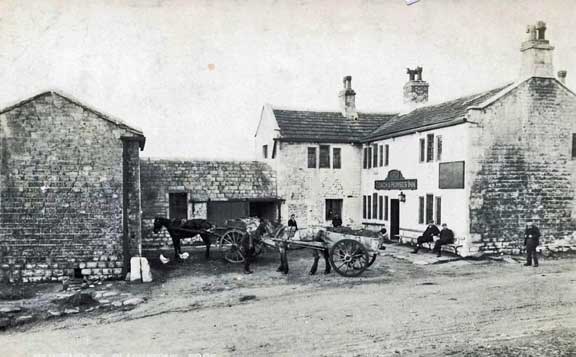 probably at the same time as the adjacent road was upgraded to its current route. There is evidence
of at least two other alignments for this ancient moorland crossing, one wrongly being described as a Roman Road (picture left and full details). Sometime in its life the Coach and Horses was painted white, and as it stands out on the skyline, it became known as the White House by the locals. Internally there are many rooms, some with views - weather permitting. Excellent food is on offer, but will cost a little more than the butty available down in Littleborough. When leaving we have a choice; the 587 will pick us up outside the pub (no bus stop, but clear waving of arms arrests the bus) for a couple or so stops. Alternatively a 20/25 minute walk down the old coach road (gravel surfaced) plus a little way down the main road will get us to our next objective.
The Moorcock was built in 1681
as a farmhouse, with its antiquity being attested to but the stonework of the windows overlooking the valley below. Various extensions have been sympathetically added over the years, but it still gives an impression of an old building. Inside is very 'olde worlde', with an extensive terrace and beer field (calling it a garden would be an understatement) at the rear, from where pleasant views are offered. When leaving, departure again needs co-ordinating with the 587 bus (again no bus stop).
When we alight from the bus in Littleborough we should have about a 10 minute wait for a lift up the next hill, but this assumes both busses
are running to schedule. Alternatively the walk is 10 minutes and the gradient isn't too challenging.
Our next objective is the Hare On The Hill, a pub/bar/gastropub described as very small, but ever so perfectly formed! Part of a conglomerate which includes the award winning Flying Horse in Rochdale so we can expect good beer. Some of the Taliban wing of CAMRA may not approve, as cask ale is dispensed via free flow taps not handpumps, plus you have to pay for your beer electronically. A further challenge is firstly finding the toilets, then deciphering the signs on the doors to work out which is the Gents. Upon leaving we can yet again co-ordinate with a bus, but as it is downhill it is as easy to walk (weather permitting).
We will backtrack slightly to number 6 Halifax Road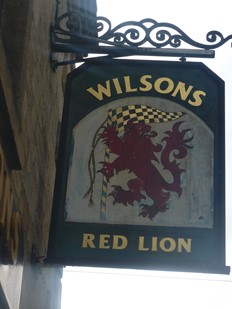 to reach the Red Lion, which puts us a mere 5 minutes from the station. When approaching, in the infamous phrase from Dad's Army — no not Captain Mainwaring's "Don't tell him your name Pike" — but Corporal Jones's "Don't Panic". You may ask "Why?". The answer is that the outside still retains its Wilsons signage, but not their beers. Inside there are four rooms, one being to the rear and dedicated to pool. Contrasting with the modern furnishings at the Hare On The Hill, we are back in the cosy farmhouse mix-and-match style. When departing we can use the back entrance to the station, making it but a 5 minute walk.
Trains are approximately ever half hour ( at 03 and 30 past the hour) so departure time can be varied to meet our needs.

Arrive
Leave
Pub
Address
Food
11:30
11:30
Meet at Manchester Victoria Station Rail Station
11:35
11:58
Northern train to Littleborough
12:10
12:17
587 bus towards Halifax
12:17
13:20

White House

Blackstone Edge, Halifax Road, Littleborough, OL15 0LG
Yes
13:23
13:28
587 bus towards Littleborough
13:30
14:25

Moorcock Inn

Halifax Road, Littleborough, OL15 0LD
Yes
14:28
14:31
587 bus towards Littleborough
14:40
14:43
457 bus towards Stansfield or 10 minute walk
14:45
15:45

Hare On The Hill

132 Hare Hill Road, Littleborough, OL15 9HG
15:45
15:55
10 minute walk or 457 bus towards Rochdale
15:55
16:55

Red Lion

6 Halifax Road, Littleborough, OL15 0HB
16:55
17:00
5 minute walk to Littleborough station
17:03
17:25
Northern train to Manchester Victoria
17:30
17:52
Alternative options - Northern train to Manchester Victoria
A listing of the future Weekday Wanders can be found here with past Wanders here.
We will be moving our website to a new address soon, so if you want to preview historic Wanders on the new site (still under development!) follow this LINK Please visit and give feedback to webmaster@ssm.camra.org.uk
Stockport Beer Town
A leaflet showing all the cask ale outlets within the town centre of Stockport.
For anyone interested in beer, pubs and breweries, Stockport really is one of Britain's best Beer Towns.
Robinsons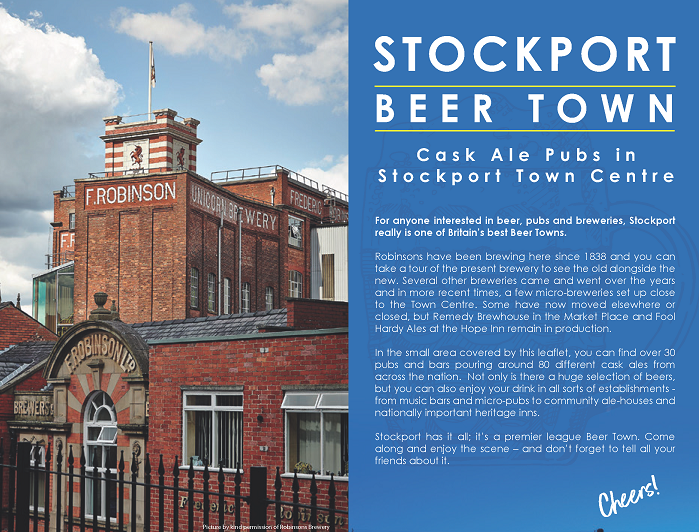 have been brewing here since 1838 and you can take a tour of the present brewery to see the old alongside the new.
Several other breweries came and went over the years and in more recent times, a few micro-breweries set up close to the Town Centre. Some have now moved elsewhere or closed, but Remedy Brewhouse in the Market Place and Fool Hardy Ales at the Hope Inn remain in production.
In the small area covered by this leaflet, you can find over 30 pubs and bars pouring around 80 different cask ales from across the nation. Not only is there a huge selection of beers, but you can also enjoy your drink in all sorts of establishments - from music bars and micro-pubs to community ale-houses and nationally important heritage inns.
Stockport has it all; it's a premier league Beer Town. Come along and enjoy the scene - and don't forget to tell all your friends about it.
In the interim since this leaflet was produced five establishments have closed and one has been re-branded. An update has been overprinted on the downloadable version.
Join the Campaign for Real Ale
Better known as CAMRA - The Beer Drinkers Champion
Do you want good beer, served in pleasant, friendly surroundings and at a fair price? So do we! That's why CAMRA, the Campaign for Real Ale, continues to fight on behalf of you, the British drinker.
Campaign for Real Ale: Click here or on our logo (top right of screen) at any time    Join here
CAMRA's Campaigns
Good beer: CAMRA promotes traditional ales through awards to those who brew or sell them at their best, through 150 annual beer festivals, and through the best-selling Good Beer Guide.
Pubs: With dozens of pubs lost or altered every week CAMRA fights the crass vandalism to your heritage. CAMRA also helps obtain Listed Building status for historic pubs, and promote the importance of "the local" to the community it serves.
Consumer rights: CAMRA campaigns for a fair deal for you the customer, on issues such as full-measure legislation and licensing reform. We act as a vigorous consumer voice in Westminster, Whitehall and Brussels.
Choice: CAMRA promotes independent brewers so you can have something other than national brands. We fight for a licensee's right to stock a guest beer which is free of any outside influence so that landlords can stock what THEY (and you their customers) want to drink.
JOIN THE FIGHT
The impact of CAMRA's efforts is down to the support of over 190,000 members (and growing) who fund our work and lend weight to our voice. The more members we have, the bigger the differences we can make. If you support what CAMRA is doing for Britains drinkers, why not help by becoming a member.
JOIN NOW General information CAMRA main page     Membership information Join here